Outdoor Solar Charger - 4 Panels
---
High-Efficiency, Compatibility, Portable and Infinite Natural Energy. Elevate Your Adventures with NESTOUT Solar Panels.
the natural source of energy
Powering your adventure with nature's energy, straight from the great outdoors.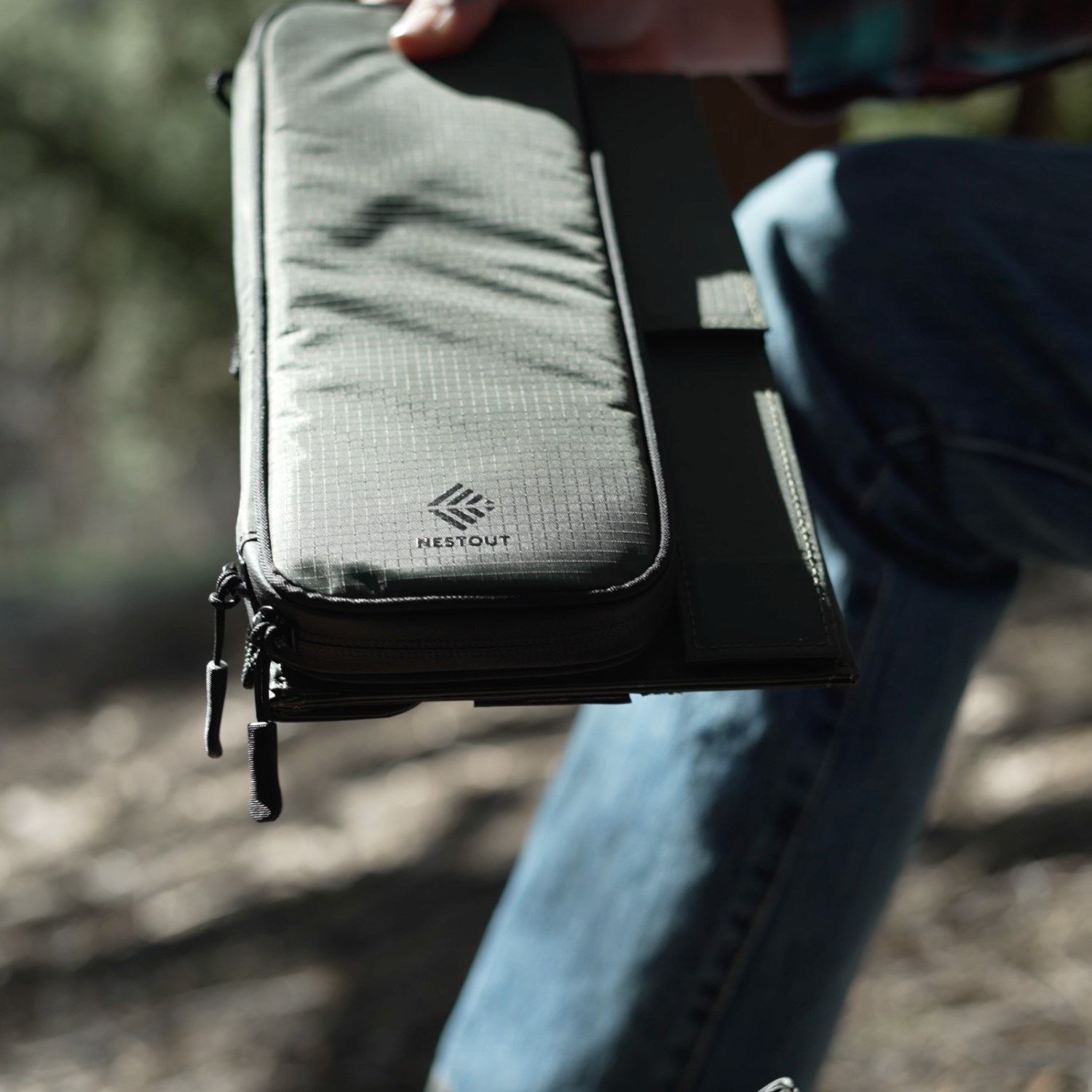 Slim & Compact
Portable and practical: slim solar panels that fold into a compact size with storage pouches, ideal for on-the-go charging - whether in your backpack or hanging to
charge as you walk.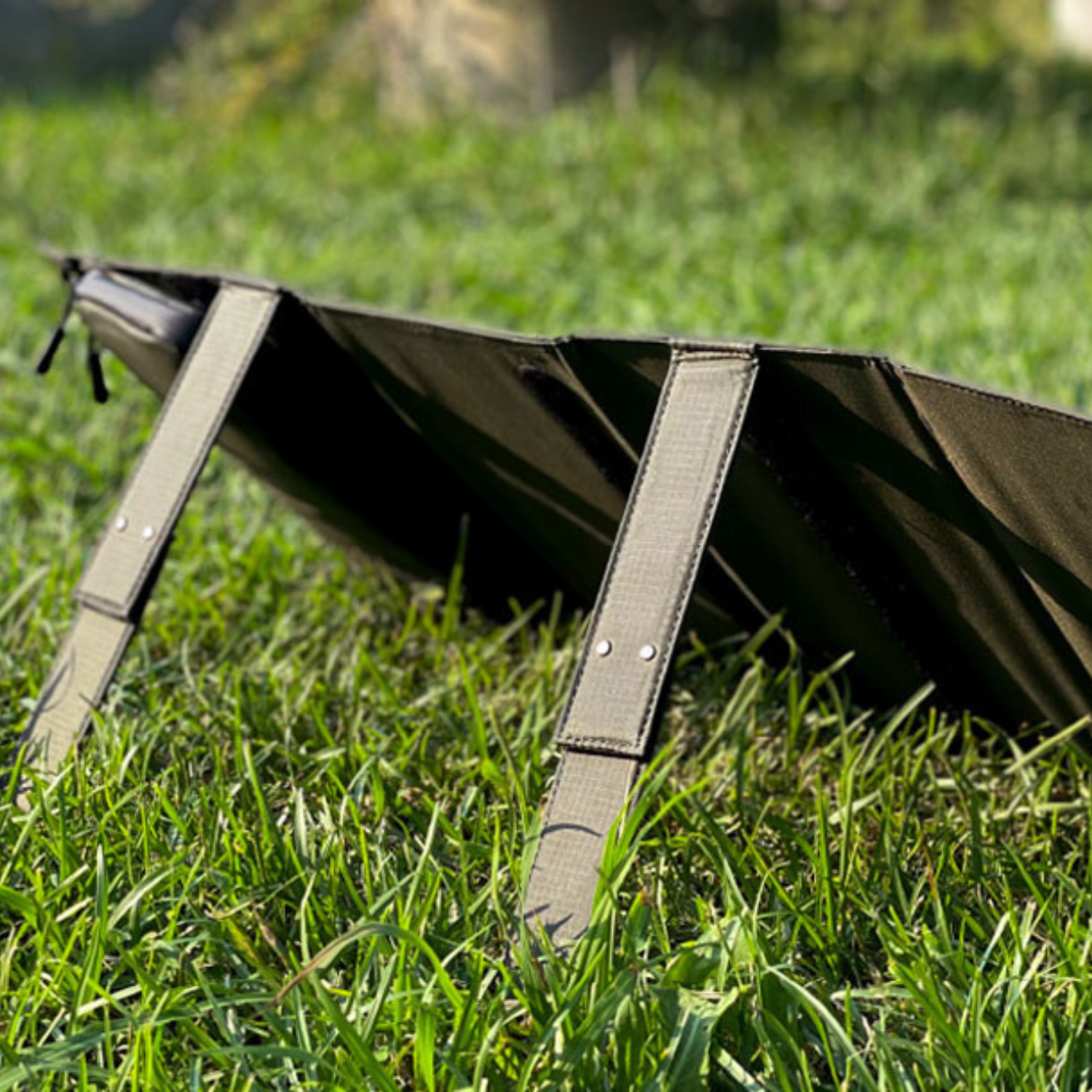 Stand to Optimize
Solar panel's stand function optimizes solar charge by dynamically adjusting its angle to harness maximum energy based on the terrain, the environment and sunlight.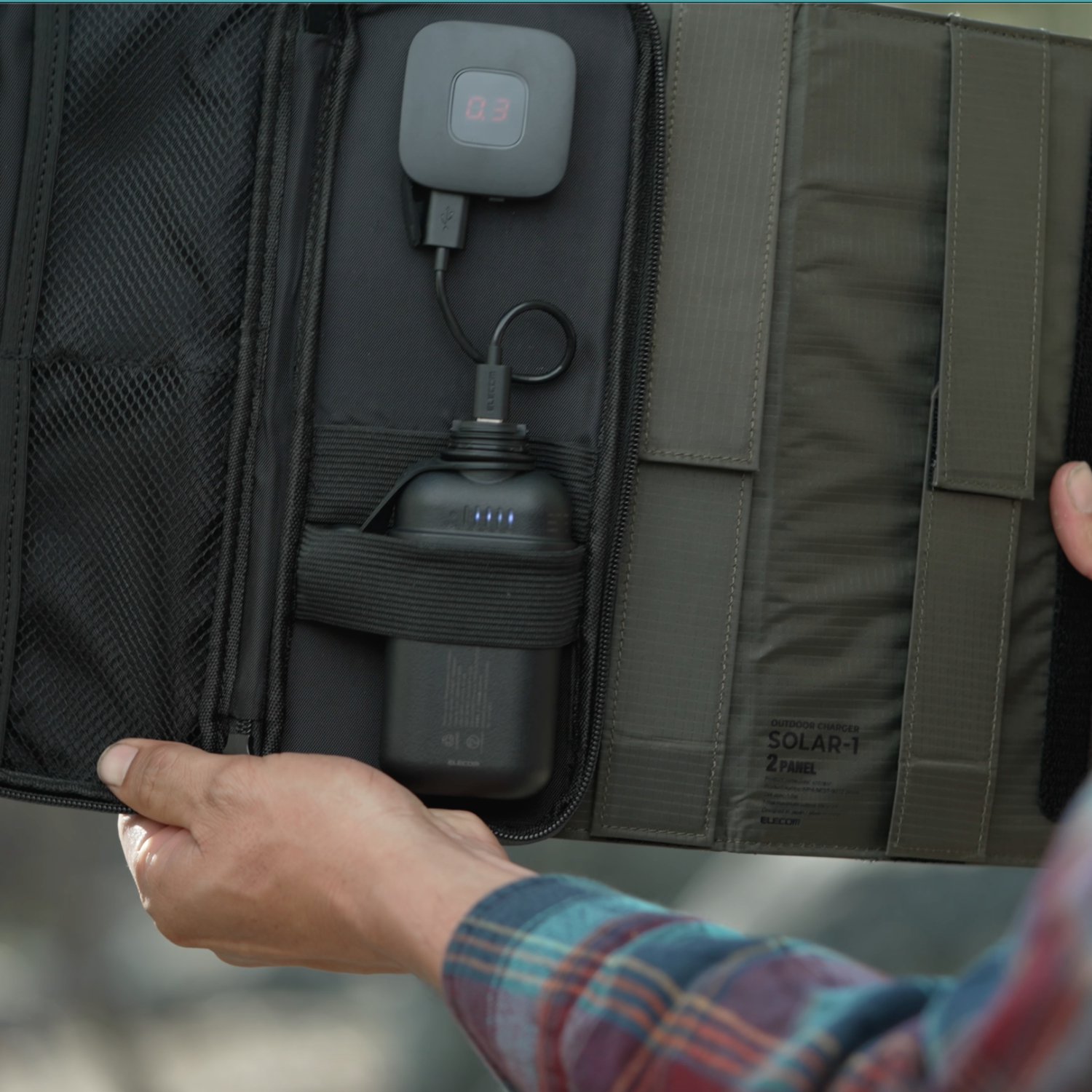 Storage & Display
A convenient, spacious pocket that neatly stores cables and batteries. Plus, a charge status display that ensures efficient panel positioning by allowing quick adjustments to adapt the angle or environment for maximum efficiency.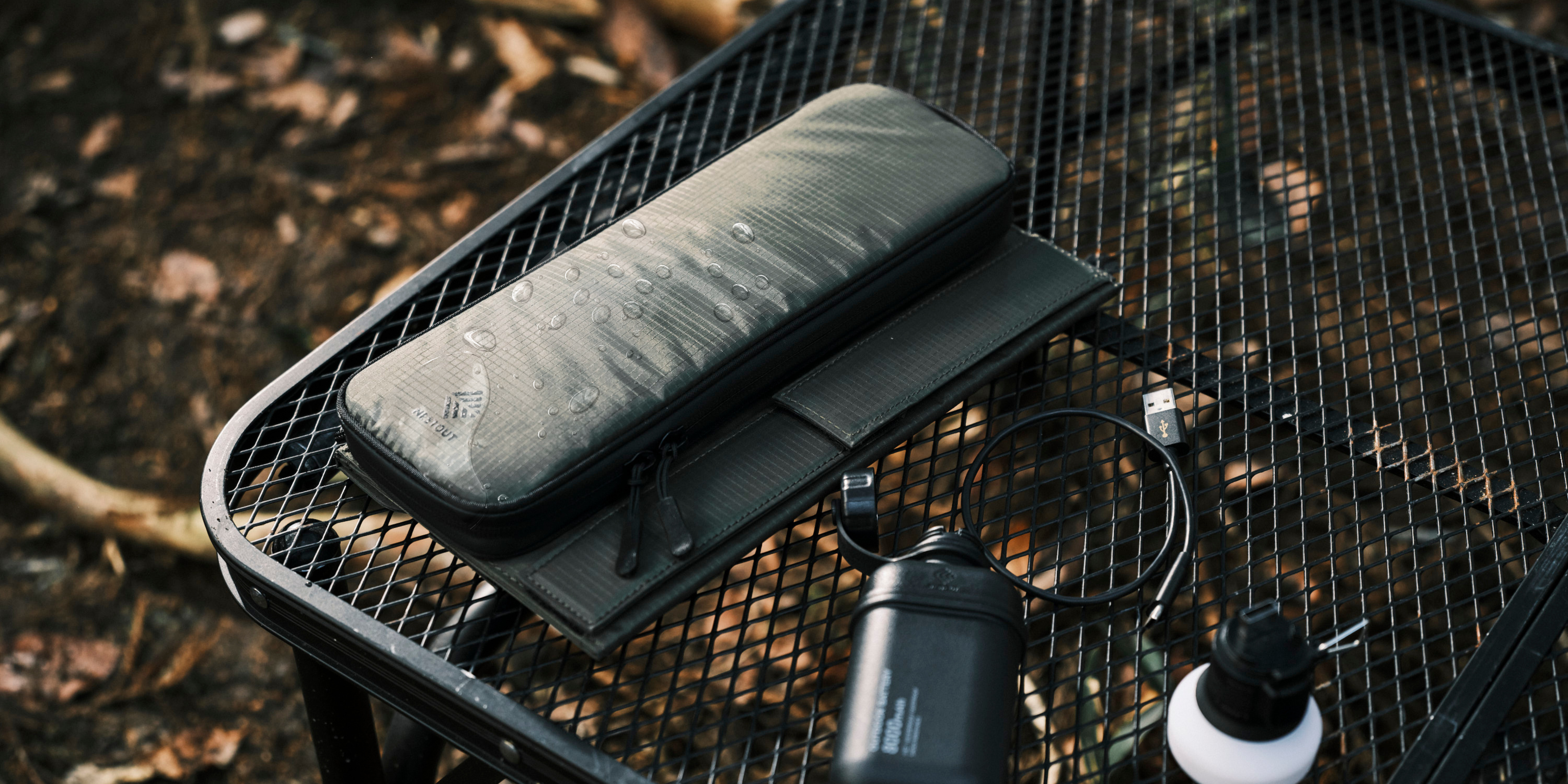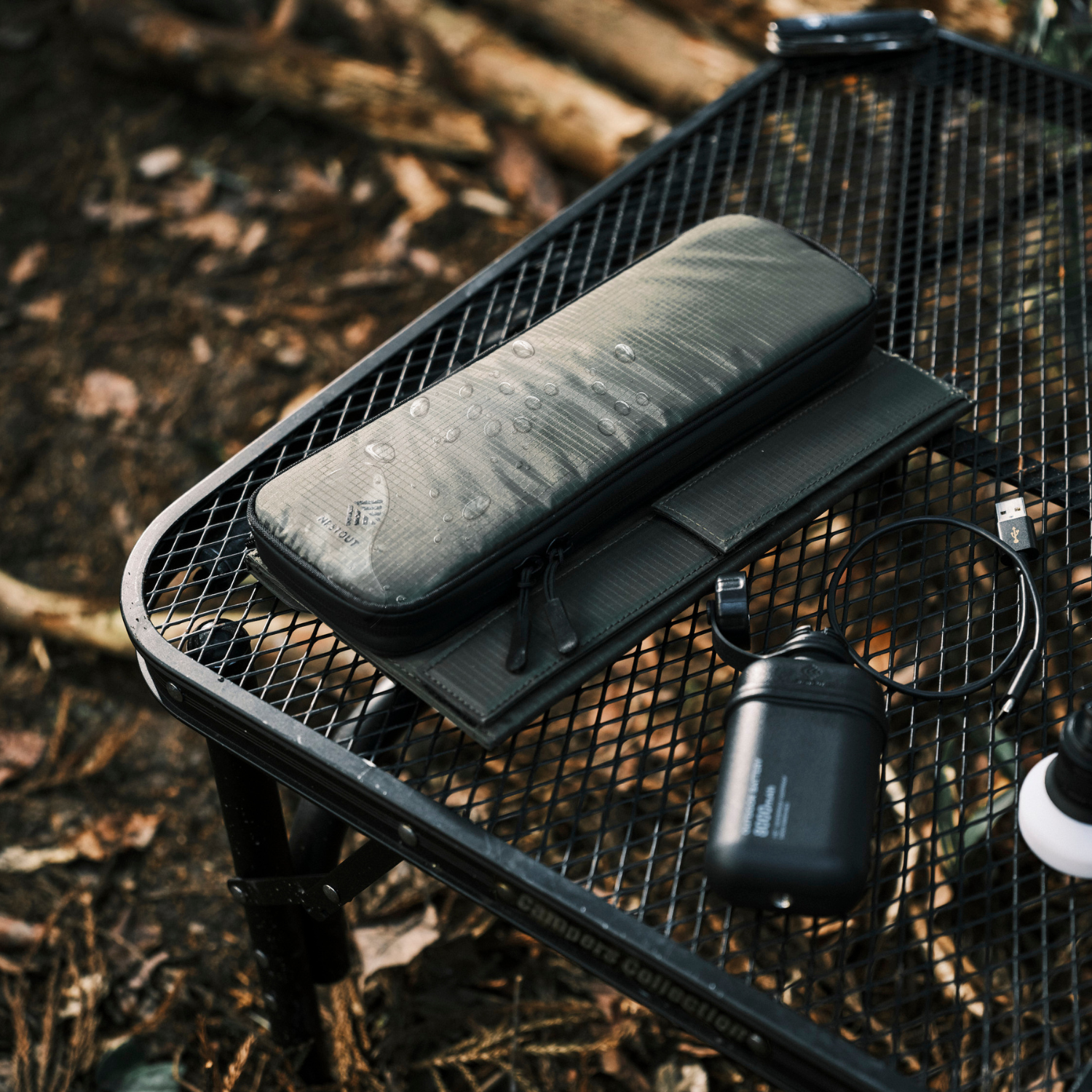 Water Resistant
Durable Lightweitgh Ripstop Nylon
Product specification
Discover the differences in NESTOUT Solar Panels: Finding Your Perfect Fit
Dimensions
Folded: 6.1 x 11 x 1.5 in
Unfolded: 13.7  x 11 x 0.4 in
Folded: 6.1 x 11 x 1.9 in
Unfolded: 26.3  x 11 x 0.4 in
award
Since 1953, a special event originating in Hannover, Germany, was created to showcase well-designed industrial goods to promote the excellence of German design. Now, the event has extended worldwid...